Welcome to Coastal Craft Workshop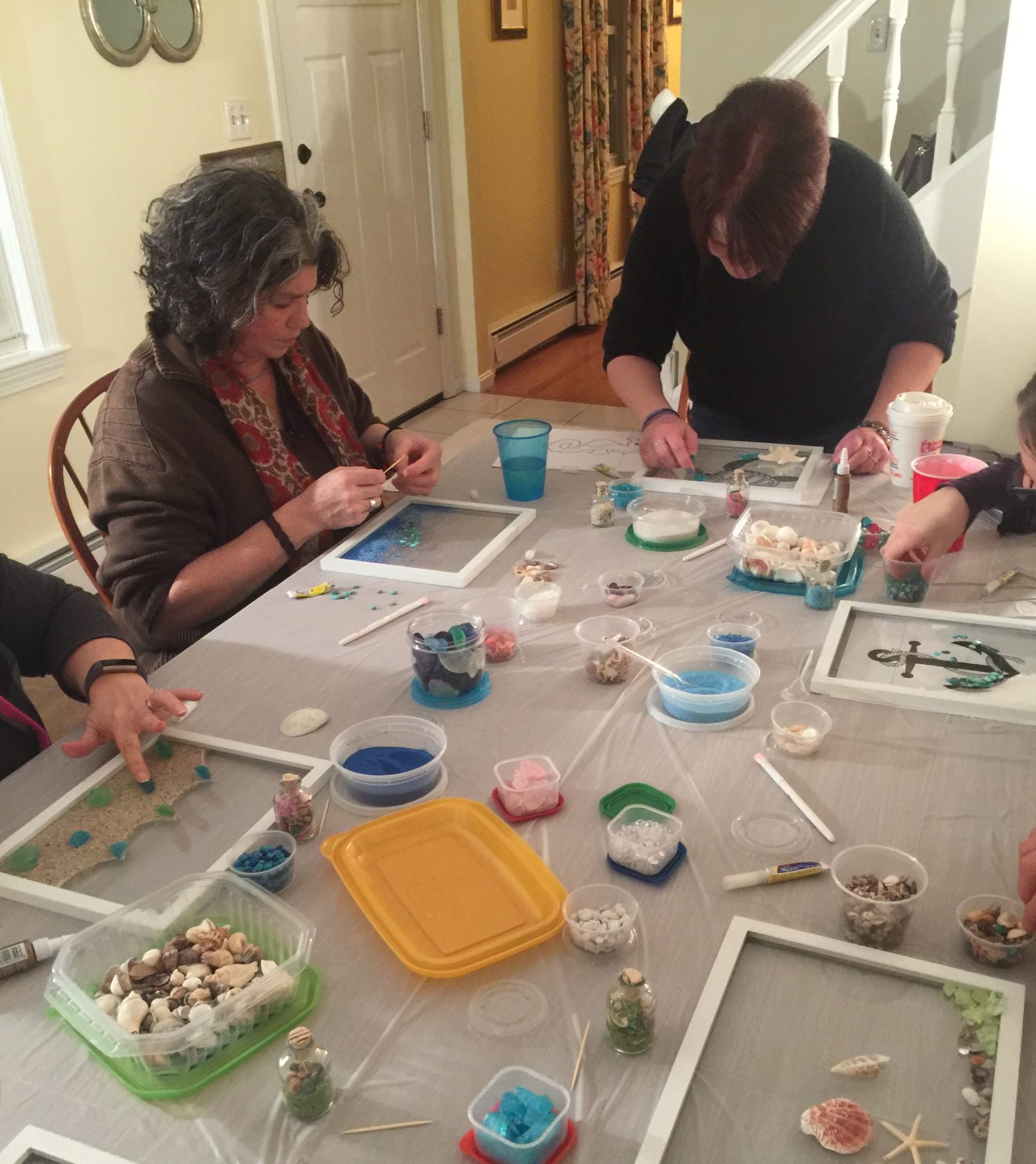 Allow your senses to feel the breeze and warm sun, smell the sea air, and see waves while you relax, unwind and socialize; release your inner dolphin and have some fun!
Have a workshop at a location of your choice. You provide table and chairs. A minimum of 6 guests are all you need .
See our list of current workshops or plan a private one for you and your guests.
Workshops are a great way to bring your group together. Nights out, team building events, showers, bachelorette parties, birthdays and more…
Coastal Window Kits are also available if you are unable to attend a workshop. See our Shop page.
Gift Certificates and finished pieces are also available on our shop page.
Make it a fundraiser: Coastal Craft Workshop wants to give back. We will donate $10 of each paid participant to your cause.
Available in MA, ME, RI, CT and NH
"We had a great time. Lisa was so helpful and so patient... Very enjoyable... 🐚🐚🐚 she supplied everything we needed..."
---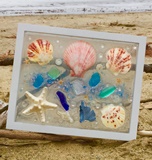 Coastal Window
2 Hour Workshop
Use shells, star fish, urchins, sand dollars, stones, glass, driftwood, coral, sand and other goodies to create your masterpiece.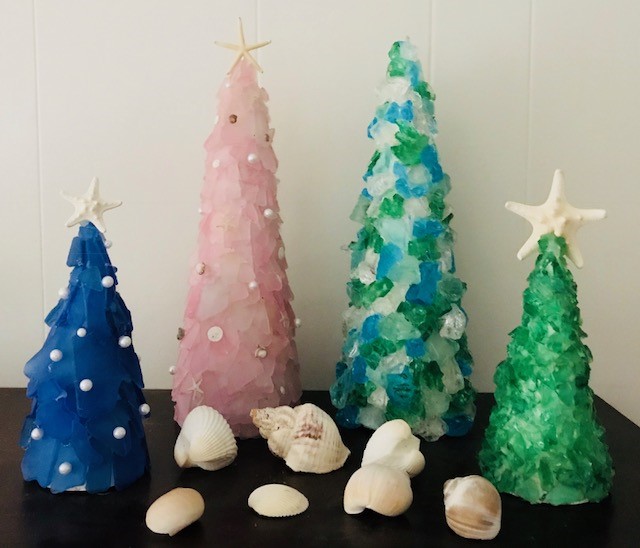 Coastal Trees
2.5 Hour Workshop
Make a set of 2 beautiful Coastal Glass Trees using Faux Sea Glass.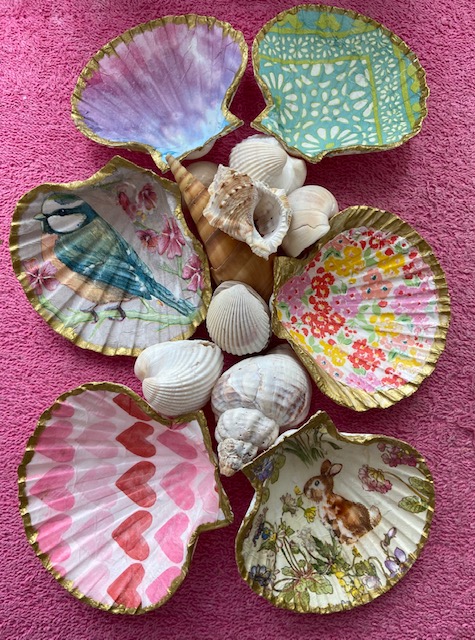 Coastal Seashell Décor
2 Hour Workshop
Create 3 beautiful decoupage scallop shells that can be used as trinket dishes or hang as art or ornament.
You May Also Be Interested In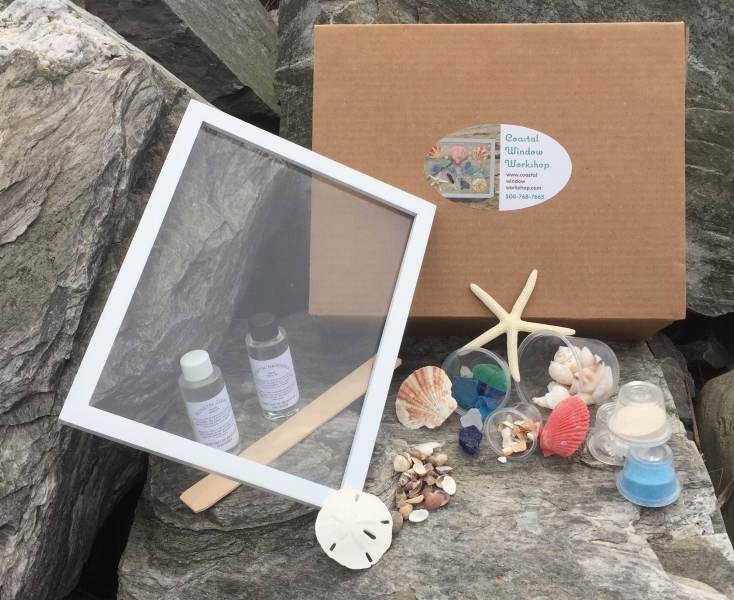 "Do-It-Yourself" Kits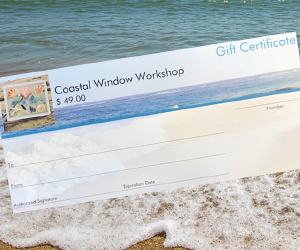 Gift Certificates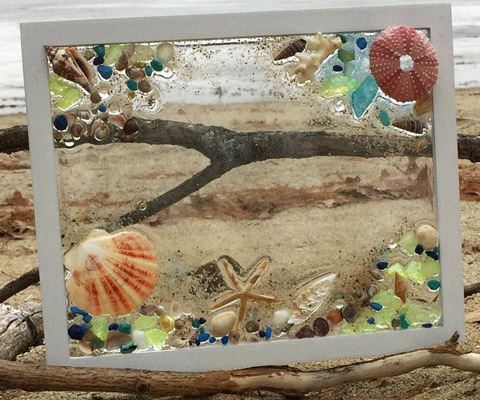 Art for Sale