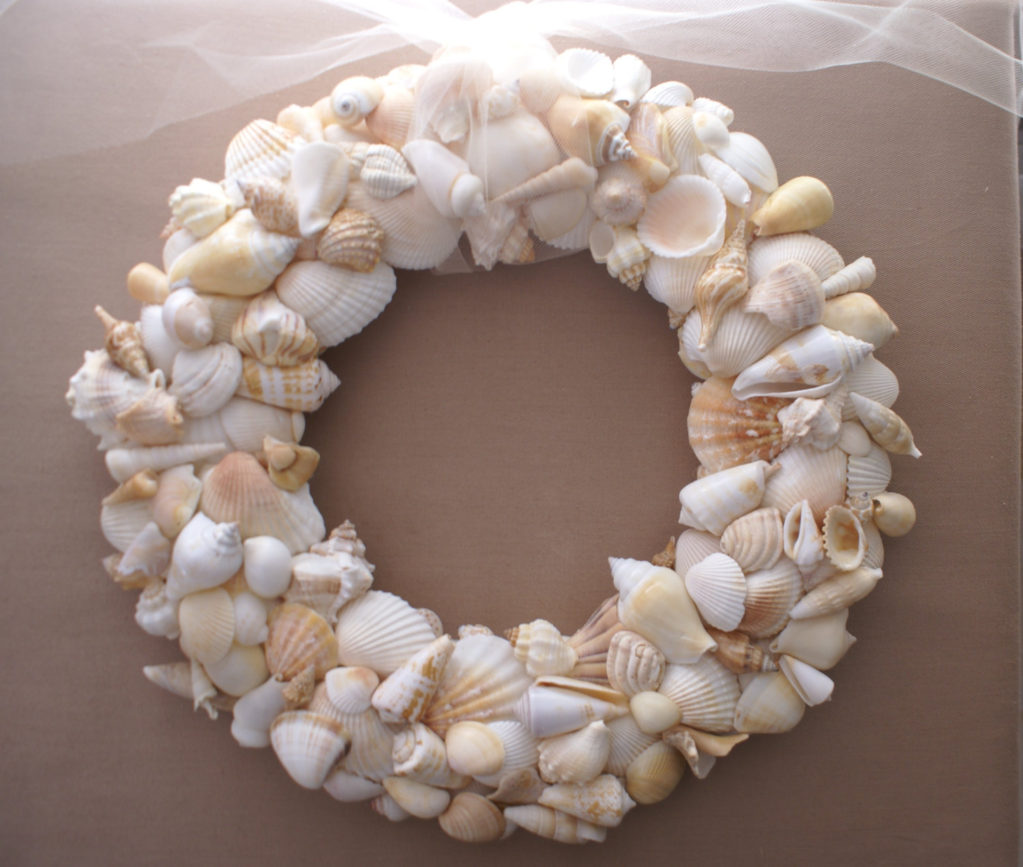 Create a coastal wreath using seashells. Begin with a 10" wreath frame. Use white/light colored, or natural colored seashells. These wreaths make a great table centerpiece or hung inside to enhance your décor.
Everything you need to make a complete wreath is included.
Hot glue guns will be used. Access to one 3 prong outlet will be necessary for each 6 guests.
2 Hour Workshop
Public Workshops
No Events
Private Workshops
Cost:  $49 per person.  Minimum 6 guests – maximum 18. If you have more than 6 guests, host piece is complimentary. (Does not include fundraisers)